If your pre teen kid(s) are asking for a sleepover with a few of their friends please take my advice and SAY NO…..Lol just don't do it!
Having 1-3 girls sleepover is not so bad, but doing a multiple sleepover with 6+ girls is tiresome and challenging (mostly for you and maybe for your significant other). However, if you decide to take this on (like I did) then here are some facts/suggestions for you. While some girls are respectable, responsible and adorable… others – not so much…
Make them sleep OUTSIDE in a tent, where you won't be able to hear them get up freakishly early in the morning. You should stay outside with them until they are asleep to make sure no one leaves the yard or tries anything stupid, we enjoyed a fire while the girls giggled before falling asleep. We hushed them about 10 times and they got quieter each time, but it still took them hours before they actually fell asleep.
With an outside sleepover though, you will have many bugs in your house because some of these kids were raised in a barn and don't know how to close doors apparently.
They will stay up late and wake up WAY too early: I had seven 10-11 year old's stay over and they did not fall asleep until around 1:00am and woke up as soon as the sun came up at 5:30am.
Always have snacks and goodies on hand: Even though some of these kids only weigh 80lbs, they are always hungry. I couldn't keep up with the snacks. There will always be one kid who takes more than they should or pretends that they didn't get any and go back for thirds before some girls get their firsts.
They will go to your tiny 1 person bathroom all together. I called last call before bedtime and one by one each girl piled out of the tent to use the bathroom. My husband made the comment that it looked liked one of those clown cars… like did we really invite that many kids?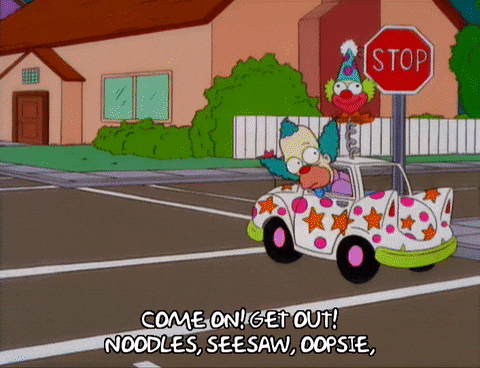 Keep everyone hydrated, especially when it's hot outside. When this many girls get dehydrated they get hormonal, which brings me to my next facts about your all girl sleepover…
There will be crying
There will be screaming
There will be nudity….. these girls are at that age, where they are becoming curious about their body or other girls' bodies and you will probably have one girl who shows up in just underwear pajamas and the other ones will want to follow along because they are "hot" and the next thing you know, you are walking into a tent full of girls and there's 1 or 2 with no shirt on with their little baby boobies hanging out for all the girls to see…
I call it the 'girl mob mentality', she's doing it, so I'm going to do it kinda thing. Next thing you know you have a whole tent full of naked girls and you're telling them to put their clothes back on.
Keep your eye out for any mean girl activity. Some girls will leave some girls out or whisper in front of them but then say, "it wasn't even about you". One girl will ask to to use the pink paint three times but the other will pretend that she didn't hear, while the other friend will defend the mean girl saying that "she didn't even hear her ask", even though 6 other girls who were further away did. My advice –

shut that sh!t down immediately

! You don't want no b!tches at your party. I'm kidding, they are just little girls and really have no idea what they are doing but somebody has to make them aware of it….that's you by the way mom, YOU need to make them aware. One step at a time we will save humanity from mean girls!
GOOD MORNING tired mommy or daddy…..
Find a good long movie that every girl will enjoy to put on when they get up. This should keep them quiet for a couple hours while you prepare them breakfast. This wasn't even my plan, but they came across the Descendants 2 movie on tv and this shut every girl up while I sipped my coffee and made breakfast. I thought they were up to more weird girl sleepover stuff but they were just tired and zoned out on a movie, which was wonderful.
When preparing breakfast just remember….some kids like plain pancakes. None of this fancy banana chocolate chip with whipping cream nonsense (I wish I would have known this before hand, that's for sure).
You will count down the minutes until their parents arrive to pick them up and you will curse the parents who are just 1 minute late (like pick your kids up already. I've had them for 20 hours and I want them to go home so I can take a nap!)
After all of these scary facts about a pre-teen sleepover, you are probably going to do it all over again because overall, the girls had a lot of fun and you are now the cool mom…
…but please don't be like this mom though, not cool
Good luck and I'm sure there's more scary facts about a pre-teen sleepover that I didn't get to experience, so if you did please share to help out all the other brave moms and dads out there!